[ Description | Video ]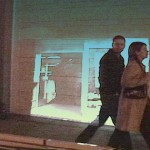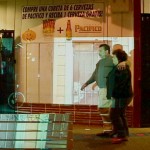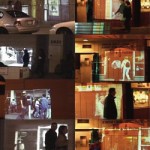 Bringing the Mission to Valencia, Valencia to the Mission
12.3.2004
Video Projections in Public Space
Virtual Exchange was a public intervention in San Francisco where I humorously intended to examine and expose the invisible border between immigration and the status quo.
By intervening on a Friday evening the daily experience of both Valencia and Mission Streets between (24th and 18th.), my crew and I projected videos that documented aspects of the architecture and demographics of the Mission Street, onto the buildings of Valencia Street. Then we repeated the same process in reverse on Mission Street.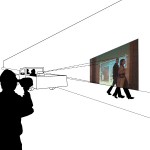 Concurrently, I documented the people passing through these virtual zones. Each of these zones was a point of reflection, commenting on the subtle economical, cultural or demographic distinctions of these two parallel streets that are only apart by one block.
This work was one of Borders Inside Out: Public Interventions that was produced as part of the Borderland Film/Arts Festival 2004